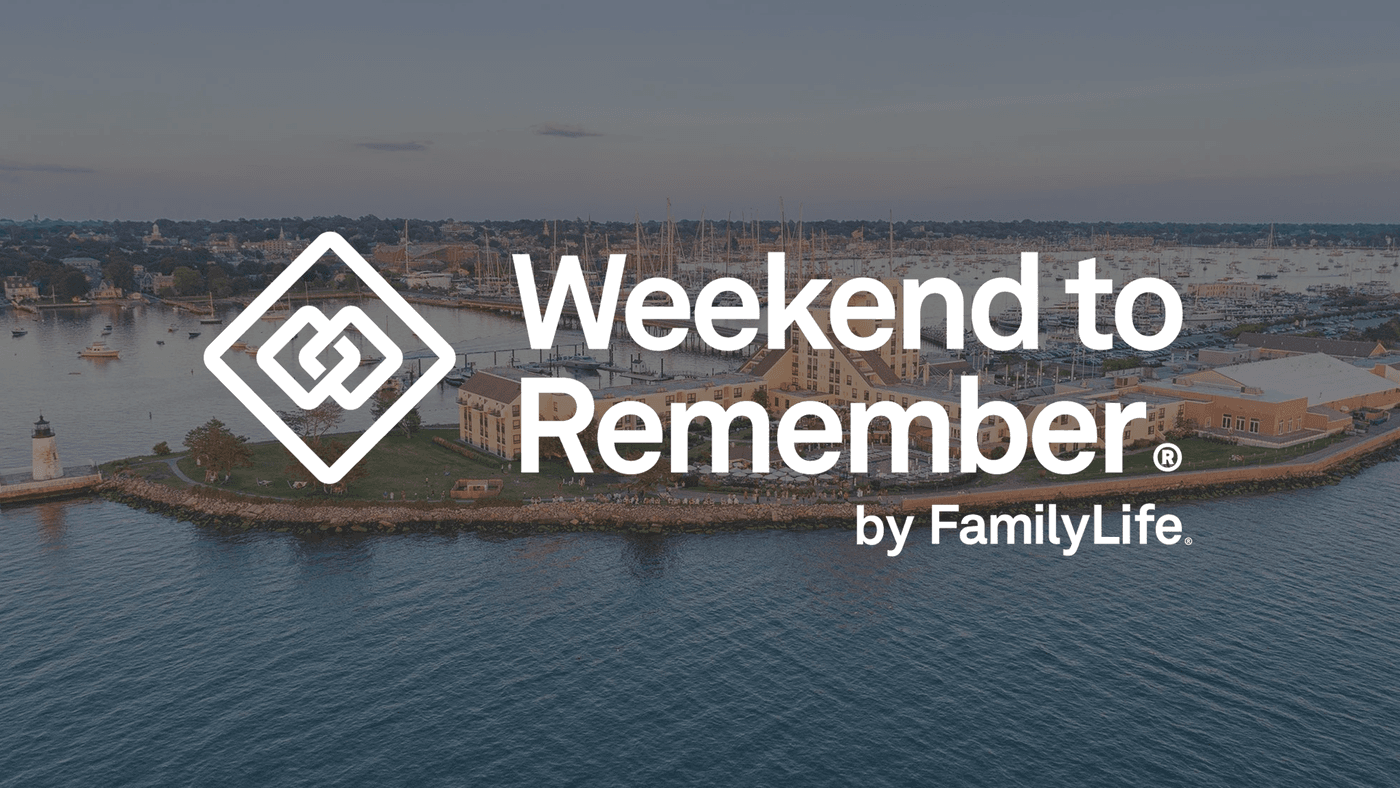 Weekend to Remember Marriage Retreat
Date
March 24-26 | Friday at 7:00 PM - Sunday at 12:30 PM
Location
1 Goat Island, Newport, Rhode Island, 02840-1570, USA
Event Cost
(Use group code CAPEFAITH for all rates)
New Year Rate | $175 per couple (Starting Jan 2 - 23)
Regular Group Rate | $250 per couple (after Jan 23)
Military Rate | $120 per couple
Resort Cost (Optional)*
Discounted Room Rate
$219 per night (until 3/10/2023 as available)
*You can choose your own lodging if desired. You aren't required to stay at the resort.
About
Marriage is a lifelong adventure of growing together through every age and stage of life. The happiest couples are those who commit to learning skills that help them weather difficult seasons and deal confidently with relationship challenges. It's your turn to make a great marriage happen.
Why Attend?
Couples attend Weekend to Remember because they're ready to invest in their marriage and intentionally move towards oneness. We help you understand God's blueprint for marriage so you can create a legacy of greatness. Our attendees say their relationships improved on average from a 4/10 to an 8/10 after one weekend
Here's the Plan
Each getaway begins Friday evening and continues through noon on Sunday. It's filled with informative group sessions and alone time with your spouse.
You will never be asked to share intimate details of your relationship with anyone.
Individually, couples complete special projects designed to reignite the spark and keep the flame burning!
Everyone Is Welcome
Timeless biblical principles provide the tools to help all relationships.
For more than 42 years we have witnessed healing, restoration, and reconciliation. Everyone is welcome: the divorced, the on-the-verge of divorce, the deliriously-in-love, the betrothed, the newlyweds, the wise, and the seasoned.
Our Speakers
You will hear from expert couples that practice what they preach. They are dynamic, fun presenters who teach biblically-centered and professionally-sound concepts.